LG Display Co.'s first operating loss in six years came amid a decline in panel prices. That's only half the story.
Deficits at the operating and income levels weren't a complete surprise — analysts had been trimming their forecasts over the past few weeks and were starting to predict a loss at the South Korean firm.
That drop in flat-panel prices, to the lowest in seven quarters, is one root cause.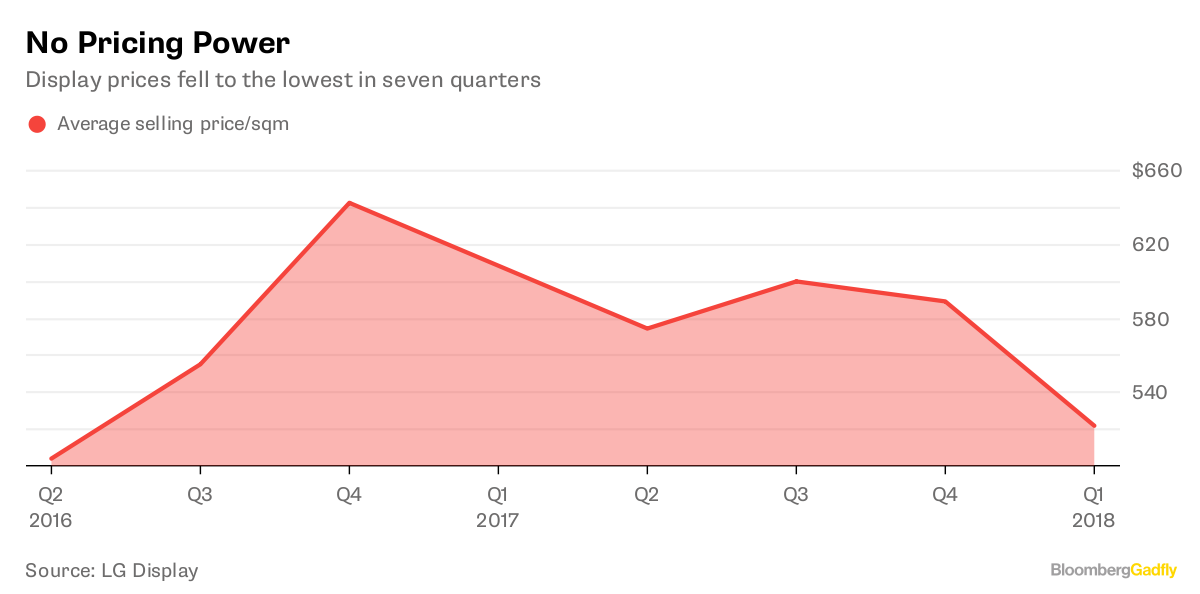 Yet looking closer, we can see that LG Display has in the past managed to turn a profit even when it was selling panels for less money.
In the second quarter of 2016, for example, it sold panels at an average $504 per square meter and managed to generate a 44 billion won ($41 million) operating profit. In the first quarter of this year, prices touched $522, but LG Display posted a 98 billion won operating loss.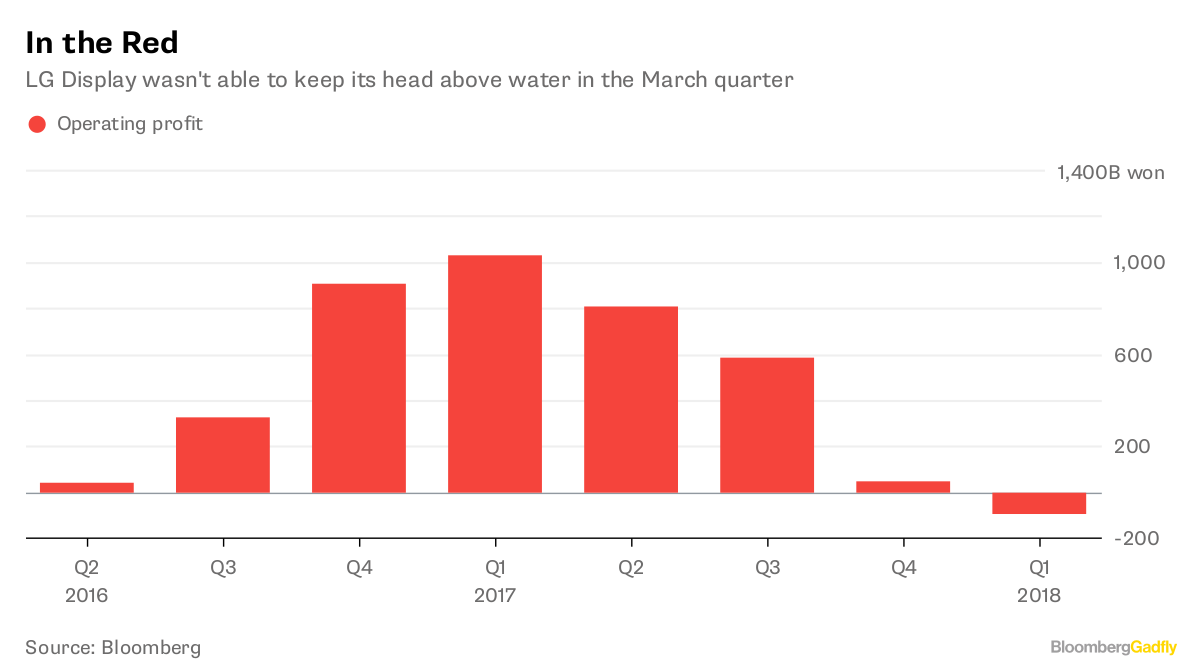 The difference comes from costs, and that shift looks structural. General expenses have ballooned, which is a line item that could be trimmed. Research and development, though, is also on the rise and is an area LG Display can't afford to skimp on as it tries to keep up with rivals such as Samsung Electronics Co.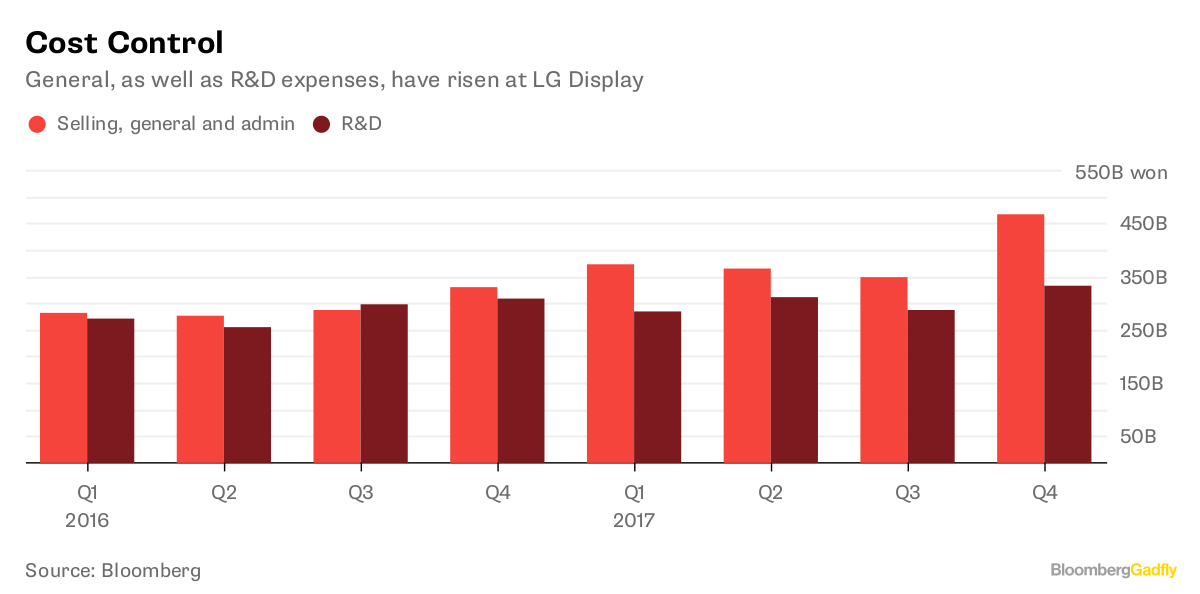 Taiwan Semiconductor Manufacturing Co. sparked a plunge in tech stocks last week when it reported earnings and gave a weak second quarter outlook.
I argued at the time that the real concern should be that TSMC needs to spend more money — on capital expenditure — for lower sales growth. The same thing is playing out at LG Display, where R&D is a far larger cost component than depreciation.
LG Display is preparing to move into new technologies, including organic light-emitting diodes. A higher research spend is a necessary part of that development.
The breakeven price of panels has already climbed from around $500 per square meter in the second quarter of 2016 to approximately $550 in the most recent period.
If larger R&D budgets are baked into its cost base, then LG Display becomes the latest tech company to face the prospect of spending more money for less return — first in chips, now in displays.
That's a structural change that could ripple through the industry — from Apple Inc. to Amazon.com Inc. to Xiaomi Corp.
To contact the editor responsible for this story:






Katrina Nicholas at knicholas2@bloomberg.net