Sometimes investors only see what they want to see.
This is evidenced by the fact that Alibaba Group Holding Ltd.'s New York-listed shares climbed 3.5 percent May 4 after the company's March quarter earnings, despite the first drop in operating income in almost three years.
It was the second straight quarter that profit missed estimates at the operating level. But Alibaba is so popular that top line figures and a sunny revenue outlook were all the justification investors needed to push the stock higher.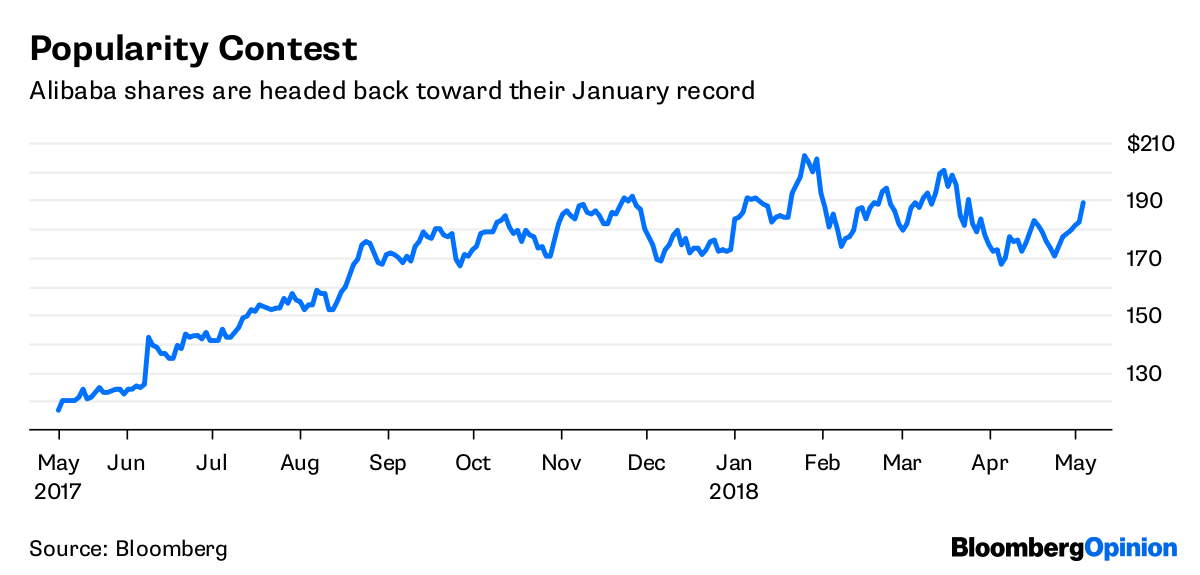 As value investing pioneer Benjamin Graham said: In the short term, the stock market is a voting machine. It's a mantra that's been taken up and given fame by Warren Buffett.
Investors voted to ignore the fact that Alibaba's operating profit was the lowest since September 2016. They also voted to dismiss rising losses in its new businesses of cloud computing, digital media and entertainment, and innovation initiatives. Collectively, this figure climbed to a record 6.6 billion yuan ($1 billion), 3 percent wider quarter-on-quarter and a 33 percent bigger loss than the year prior.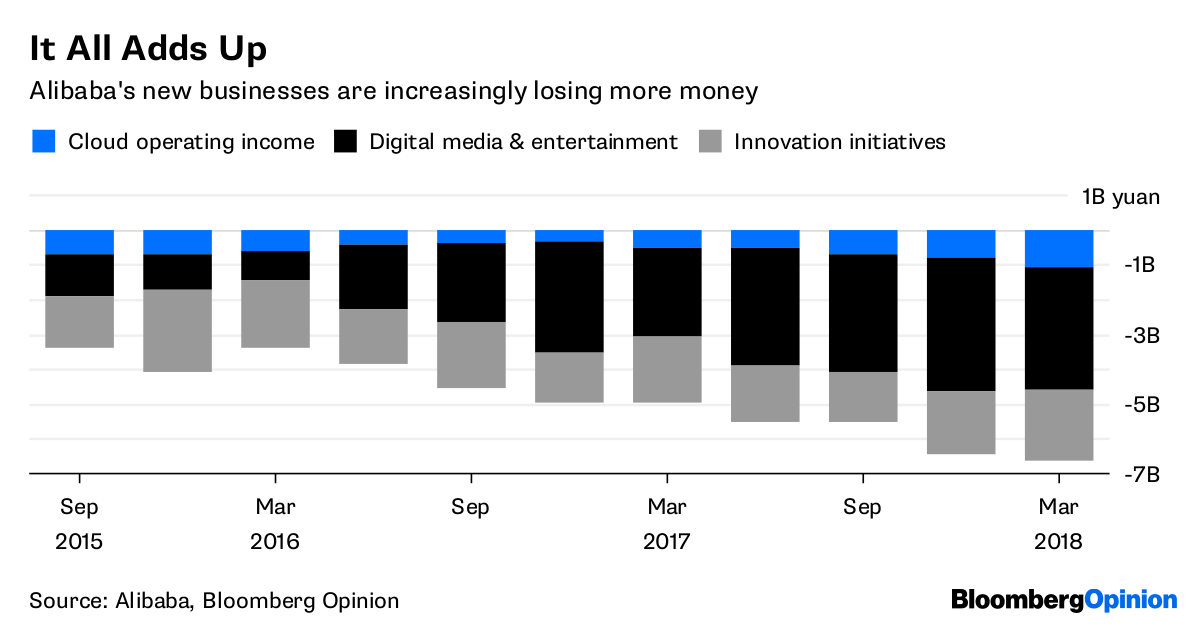 Investors also elected not to pay attention to the fact that this shortfall was equivalent to a record 72 percent of overall operating profit for the three months. They chose instead to be seduced by a full-year revenue growth projection of 60 percent — 50 percent if you take out acquisitions — which is well ahead of the 42 percent average of analyst estimates. The fact Alibaba's move into physical commerce will hurt profitability within its advertising-driven e-commerce business also didn't seem to register.
"Increasing mix of New Retail revenue inside Core Commerce will structurally change the margin profile of the Core Commerce segment."
In other words, top-line growth will provide diminishing marginal returns — as if investors care.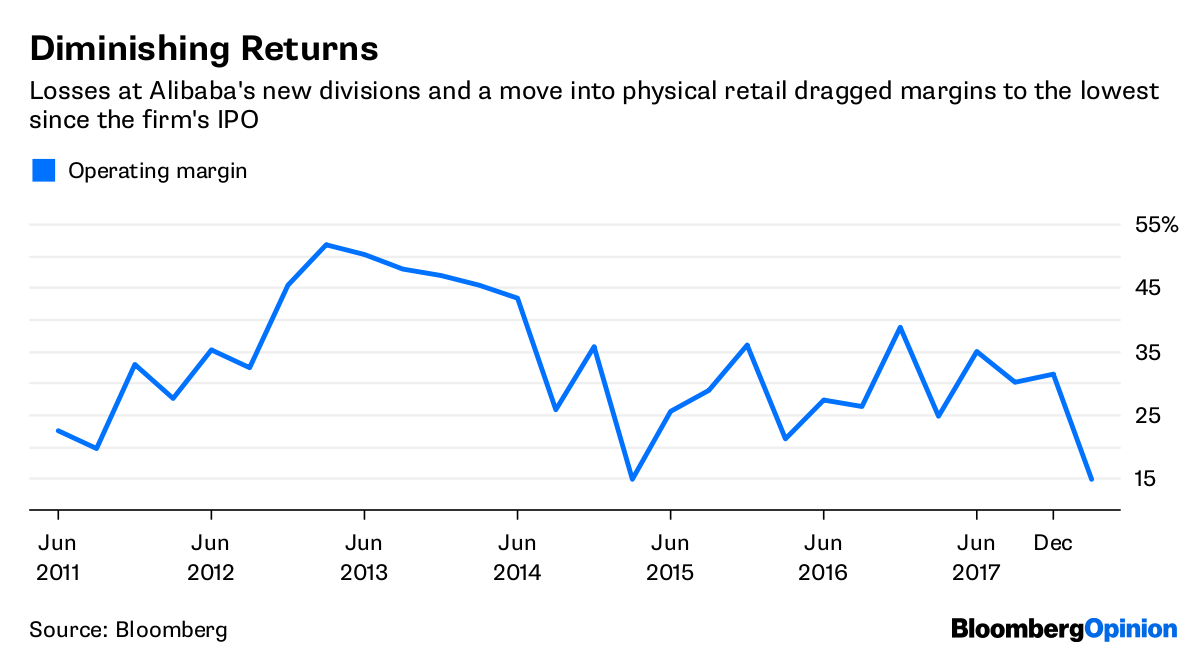 Maybe investors should care, though, about the rest of Benjamin Graham's quote to explain the stock market: In the long term, it acts like a weighing machine.
To contact the editor responsible for this story:

Katrina Nicholas at knicholas2@bloomberg.net