Take care of what's inside. That's the strapline for one of Danone SA's promotional campaigns for its Activia yogurt brand.
The company has done the same. Its report on Wednesday of like-for-like sales growth of 4.9 percent in the first quarter certainly pleased investors. Sales of Activia are finally recovering in Europe, after a failed attempt to revive the brand in 2016. In the U.S., meanwhile, the company enjoyed a rebound in demand for almond milk, and increased its market share in yogurt.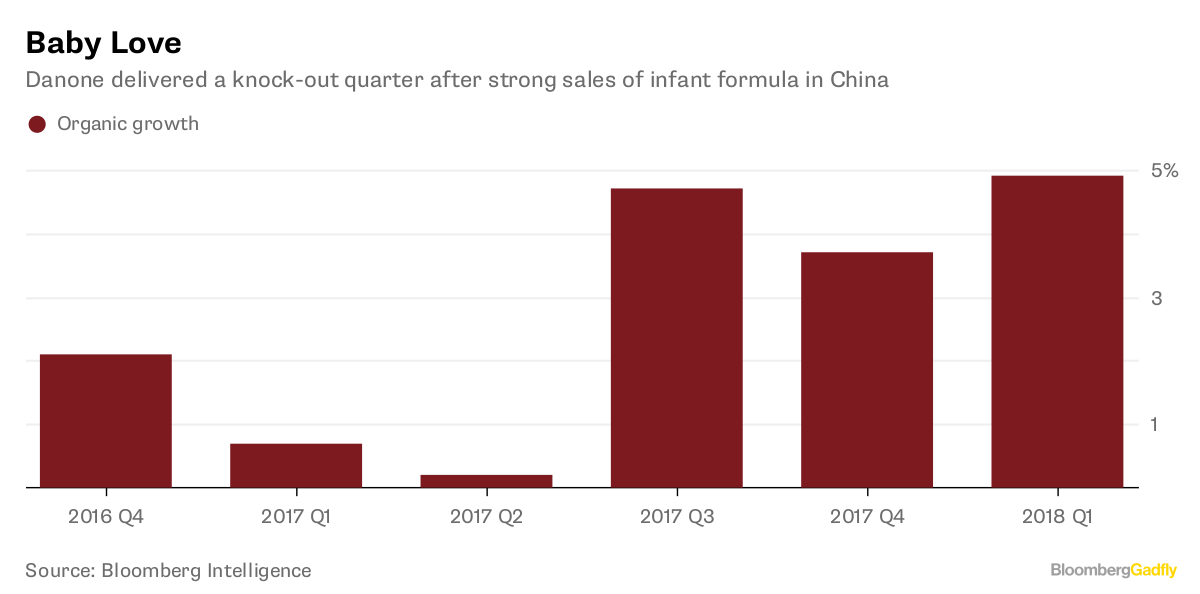 That rate of expansion is likely to leave Unilever NV and Nestle SA, due to report on Thursday, in the dust. But there's a question mark over whether Danone can continue at this knockout pace.
Firstly, like-for-like sales growth in baby milk sales in China was exceptional: up over 50 percent. That was helped by spike in births in the second half of 2016. That boost will wane in the second half of this year.
Secondly, the healthy 3.8 percent gain in the value of sales includes an adjustment to reflect the mix of price increases — Danone sold more higher-priced products. That mix effect could prove temporary, so there should be some caution on comparing Danone's value figures with those of Unilever and Nestle, which don't make similar adjustments.
Even though Danone shares rose more than 3 percent on Wednesday, they still trade at a discount to Unilever and Nestle on a price to forward earnings basis.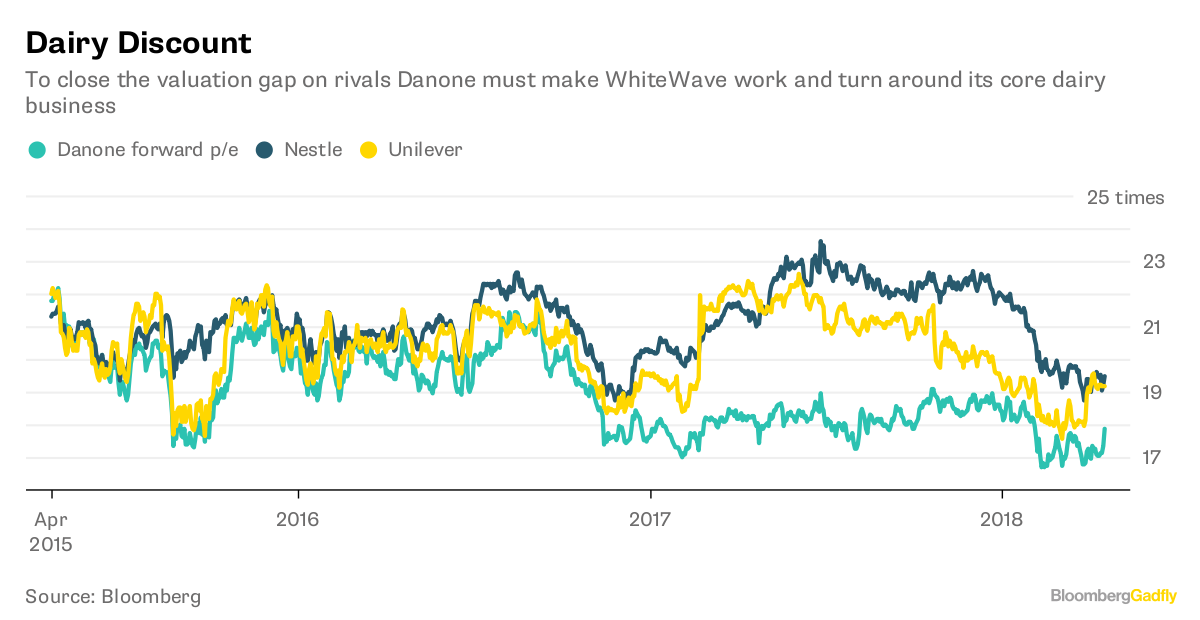 To close the gap, the company must show that its stellar first quarter is not a one-off. For a start, sustaining the improvements in Europe and the U.S. could help offset the expected slowdown in Chinese baby milk.
Danone must also deliver on the targets it set out last year, of annual like-for-like sales growth of 4 percent to 5 percent and a 16 percent operating margin by 2020. To achieve this, it must make its expensive acquisition of WhiteWave work, generating $300 million of synergies as well as delivering on its program of 1 billion euros of cost savings by 2020.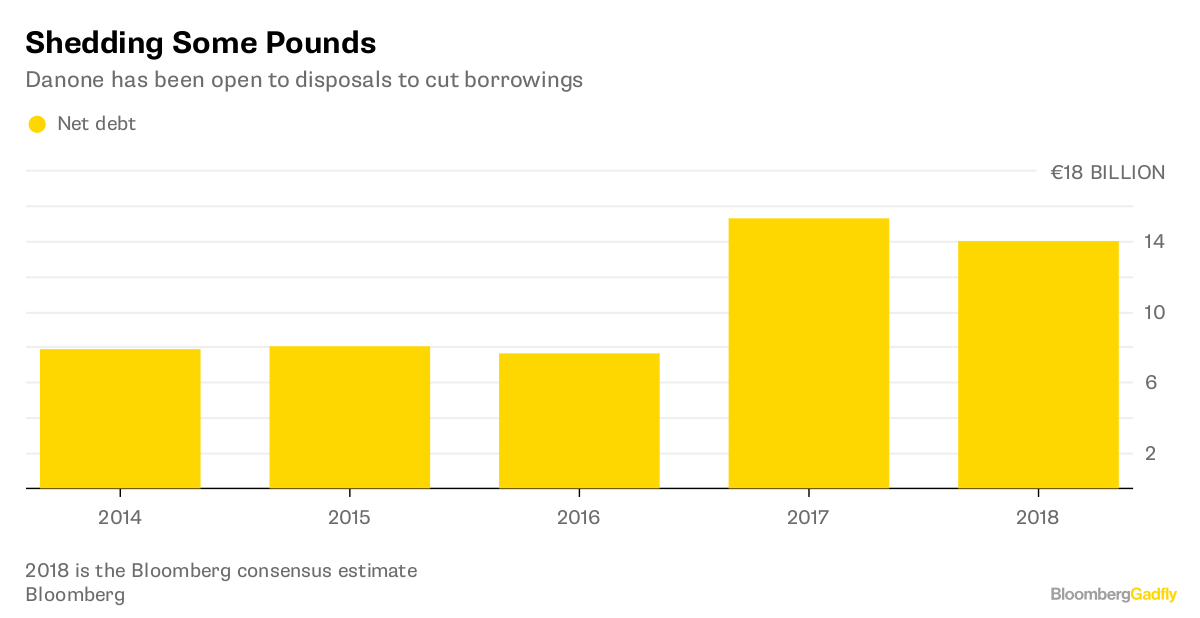 There is also scope to prune the asset base, for example by disposing of WhiteWave's fresh foods business. Danone recently sold part of its stake in Yakult Honsha Co. in an effort to bring down the borrowings it took on acquiring WhiteWave, so it is clearly open to divestments.
Still, with an activist investor on its books, Danone can't afford any more slips on spilled yogurt.
This column does not necessarily reflect the opinion of Bloomberg LP and its owners.
To contact the editor responsible for this story:
Jennifer Ryan at jryan13@bloomberg.net