Good morning! This is Fly Charts, the daily charts-only newsletter from Gadfly; sign up here. From the need for women pilots to a GE golf clap, here are four charts that tell you what you need to know in business today.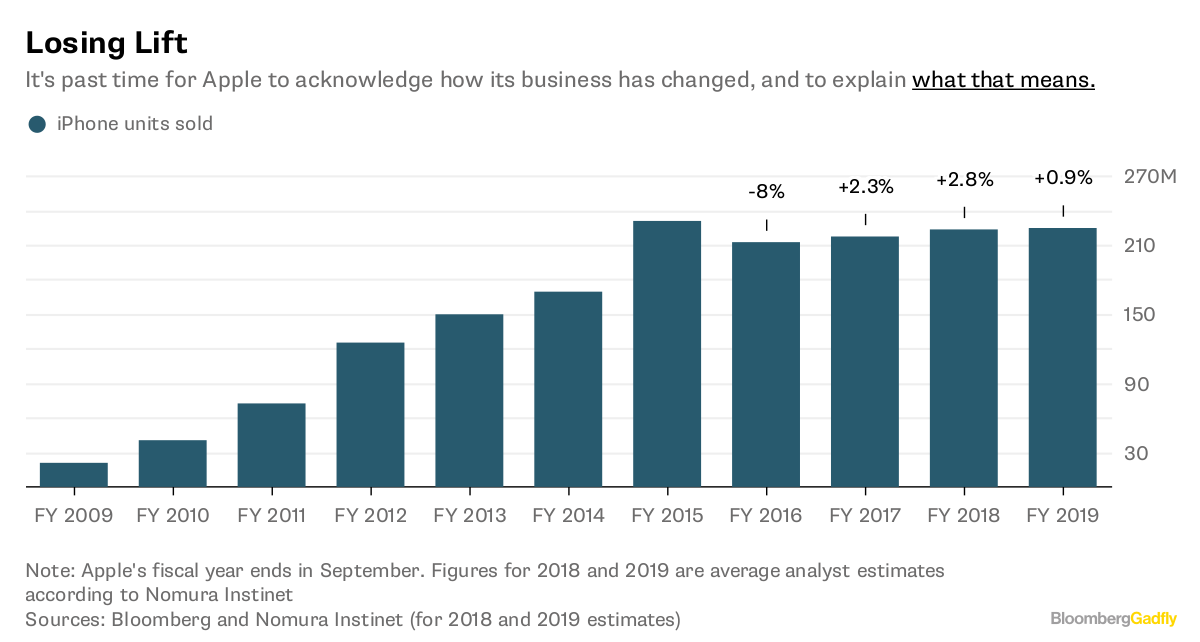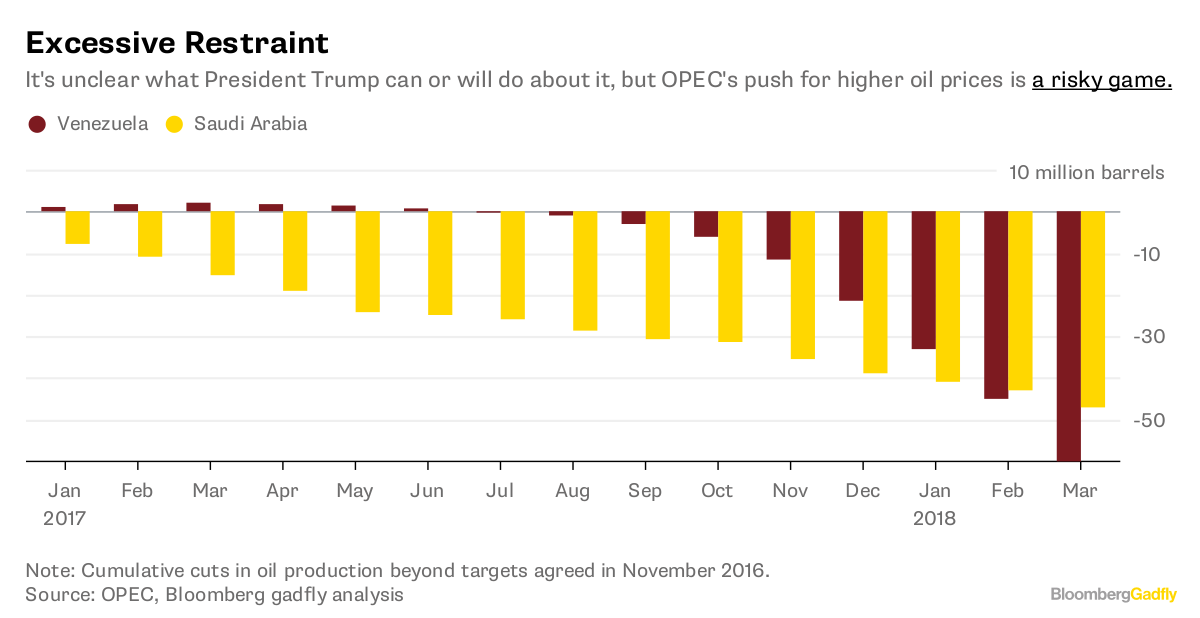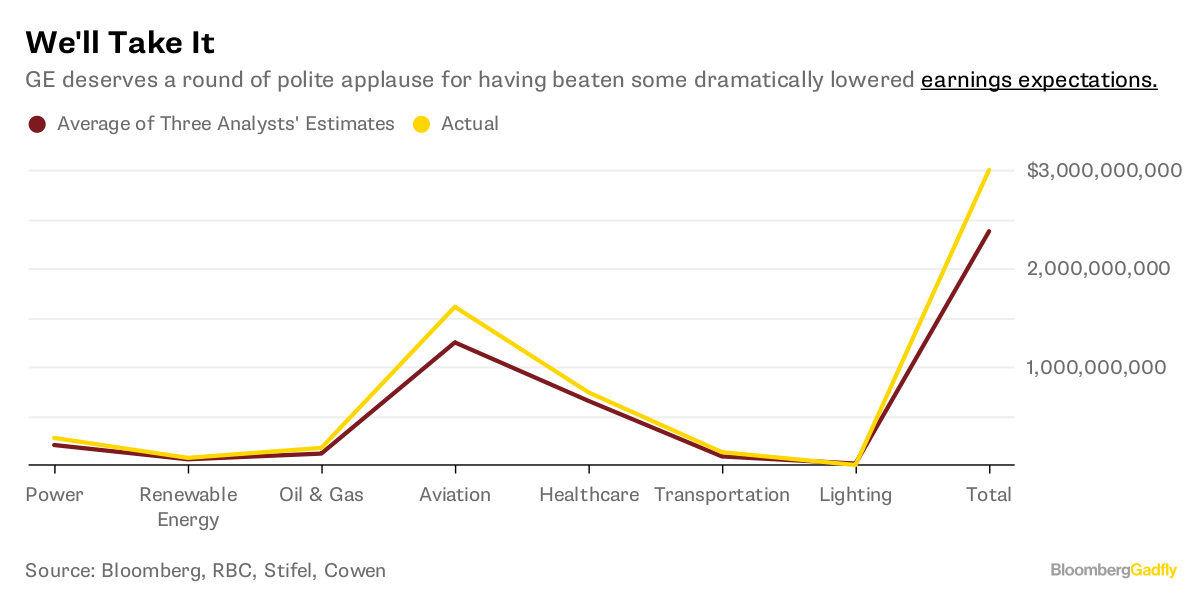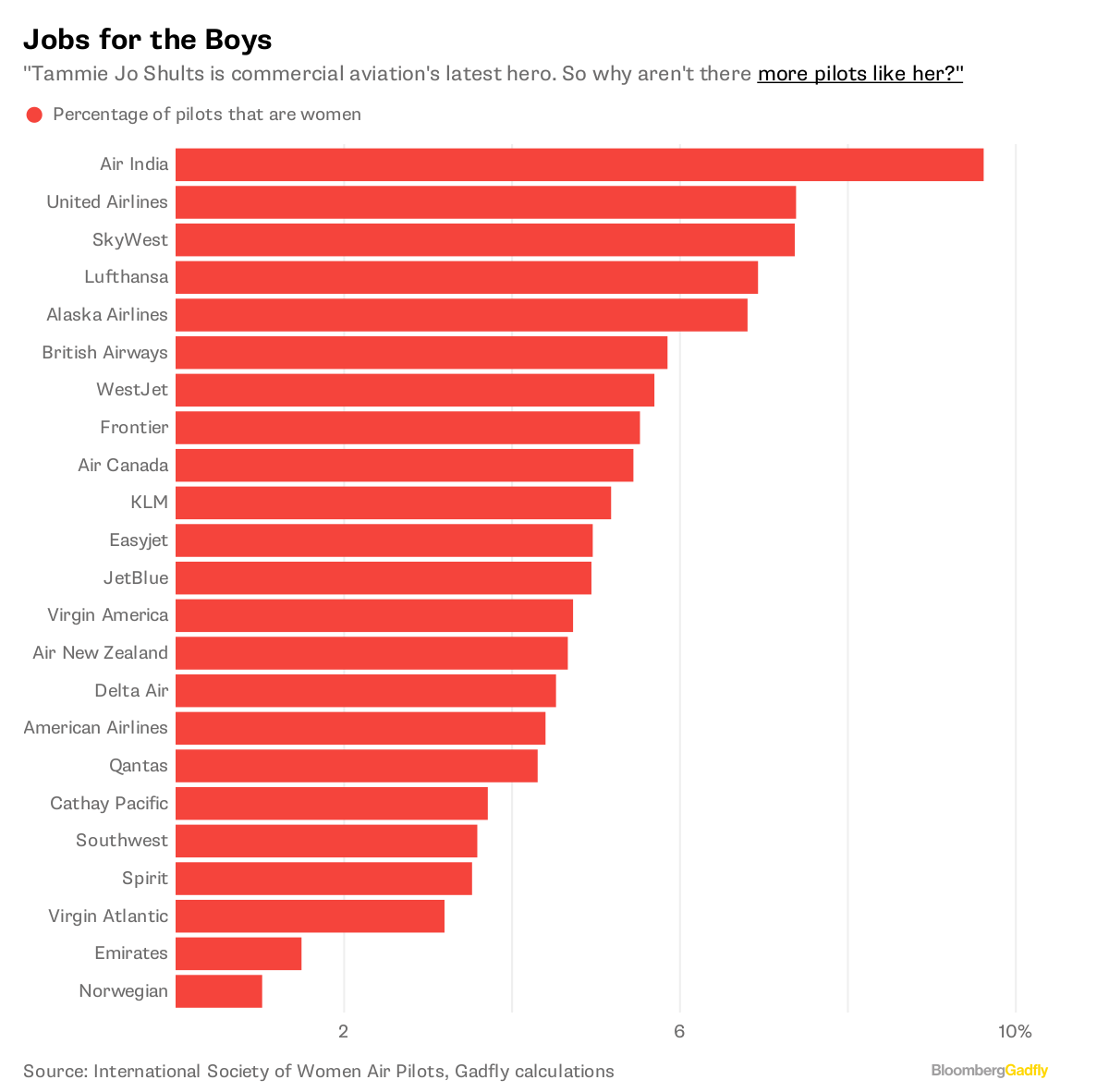 And don't miss Nir Kaissar on the SEC's broker boon: "While the DOL could still appeal the Fifth Circuit's decision, it's widely assumed the SEC's proposed rules will ultimately replace the DOL's fiduciary rule, which makes some sense. For one, the SEC is better suited to regulate financial firms than the DOL. And the DOL can only regulate retirement accounts, whereas SEC rules would apply to all investment accounts.  
"It's hard to imagine a better outcome for brokers. By requiring them to look out for clients' best interests, the SEC is effectively requiring them to give financial advice. That conveniently distinguishes them from online brokers and should let them keep charging premium fees for their services. At the same time, the SEC stops short of imposing a fiduciary standard on brokers, which means they can keep their kickbacks if they disclose them to clients."
This column does not necessarily reflect the opinion of Bloomberg LP and its owners.
To contact the editor responsible for this story:
Mark Gongloff at mgongloff1@bloomberg.net