Good morning! This is Fly Charts, the daily charts-only newsletter from Gadfly; sign up here. From Warren Buffett's money problem to Uber capitulation, here are four charts that tell you what you need to know in business today.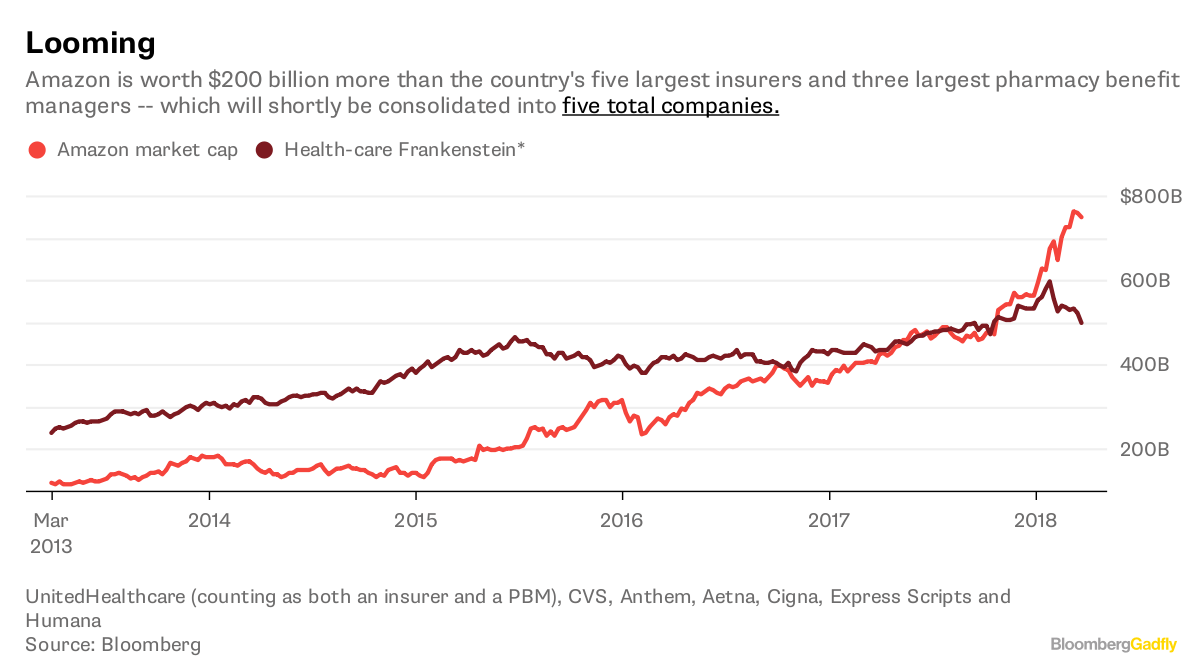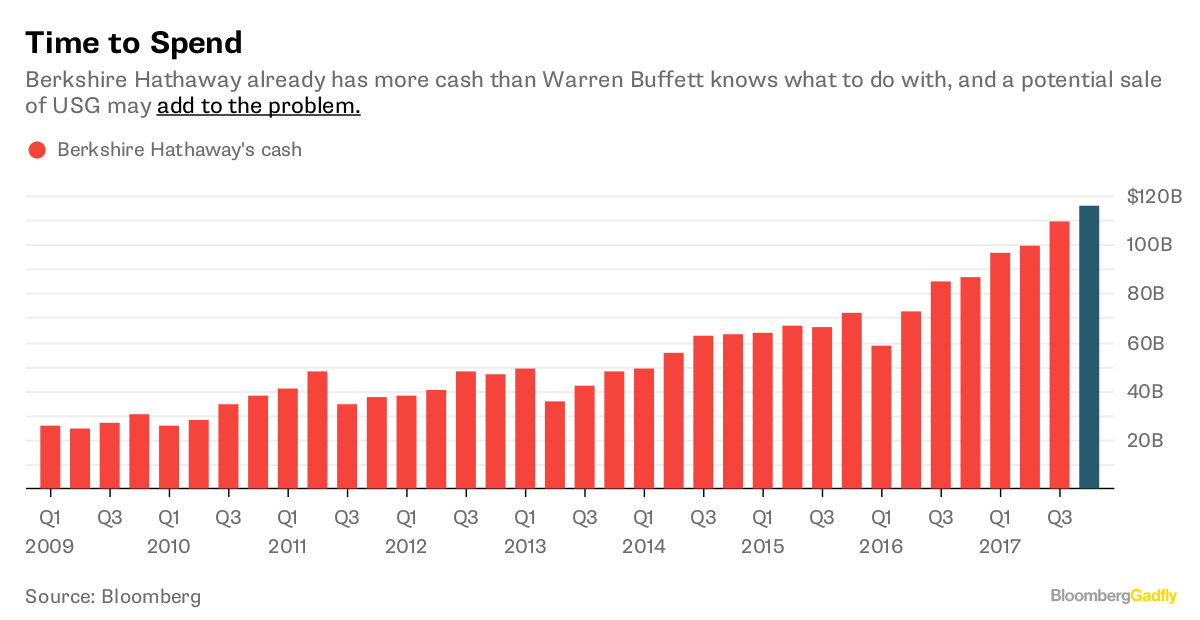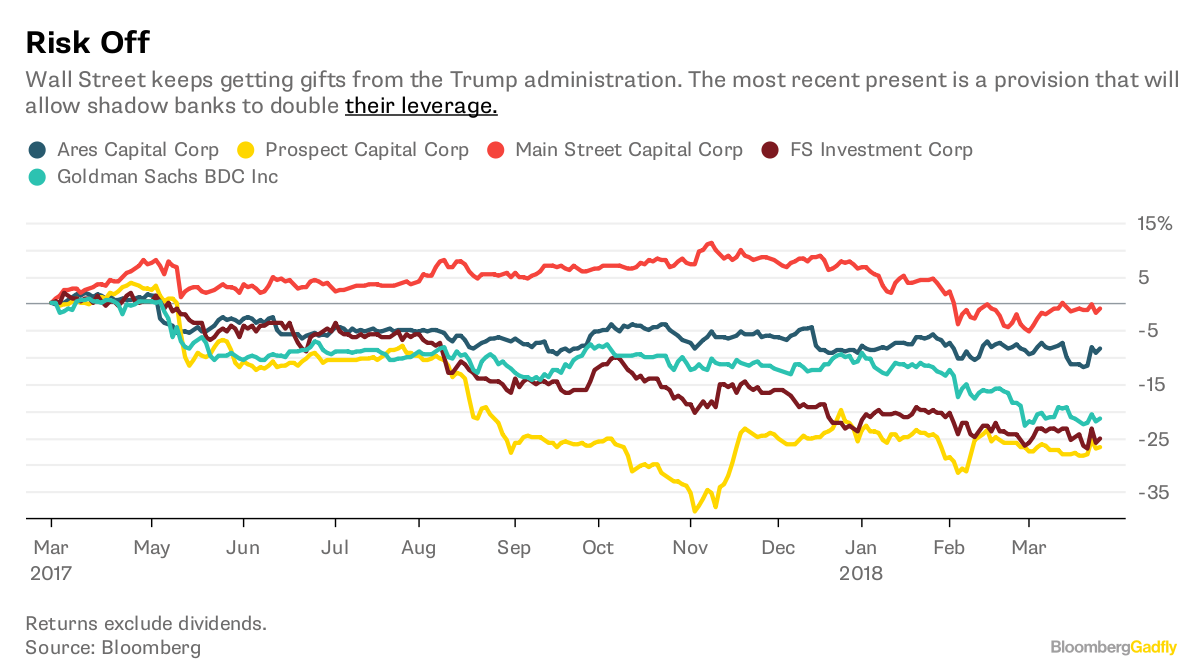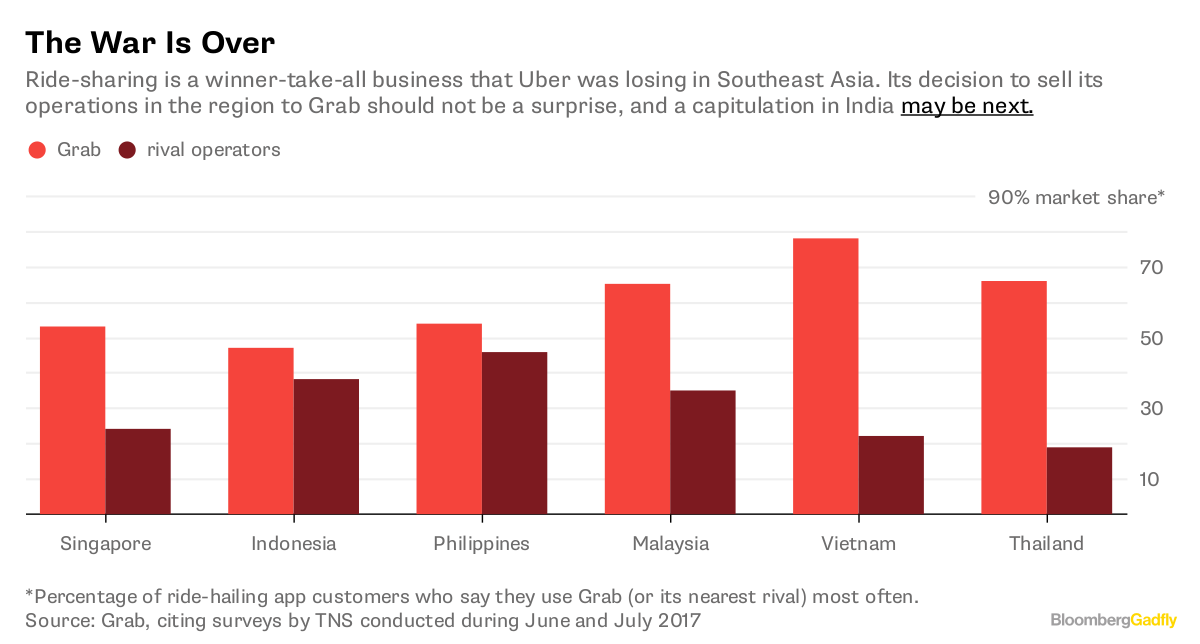 And don't miss Nir Kaissar on Facebook's predicament: "If Facebook's historical financials are any guide, a mere 13 percent decline in the number of users — which would leave it with the same number it had at the end of 2016 — would translate into a 23 percent decline in ad revenue per user and a 33 percent decline in revenue. Earnings, in turn, would drop by 43 percent and its P/E ratio would spike to 45. If that were to happen, Facebook's stock would have to decline by 65 percent to reach that reasonable P/E ratio of 15.5. It would take more than a few defections to bring down Facebook, but investors should bear in mind that the same isn't necessarily true of its stock."
This column does not necessarily reflect the opinion of Bloomberg LP and its owners.
To contact the editor responsible for this story:
Mark Gongloff at mgongloff1@bloomberg.net