Macy's Inc.'s latest earnings report was a message for doubters: Don't count us out just yet.
The department-store giant on Tuesday said comparable sales in the fourth quarter increased 1.3 percent over a year earlier, an upbeat result for a company that hadn't recorded growth on this measure since the final quarter of 2014.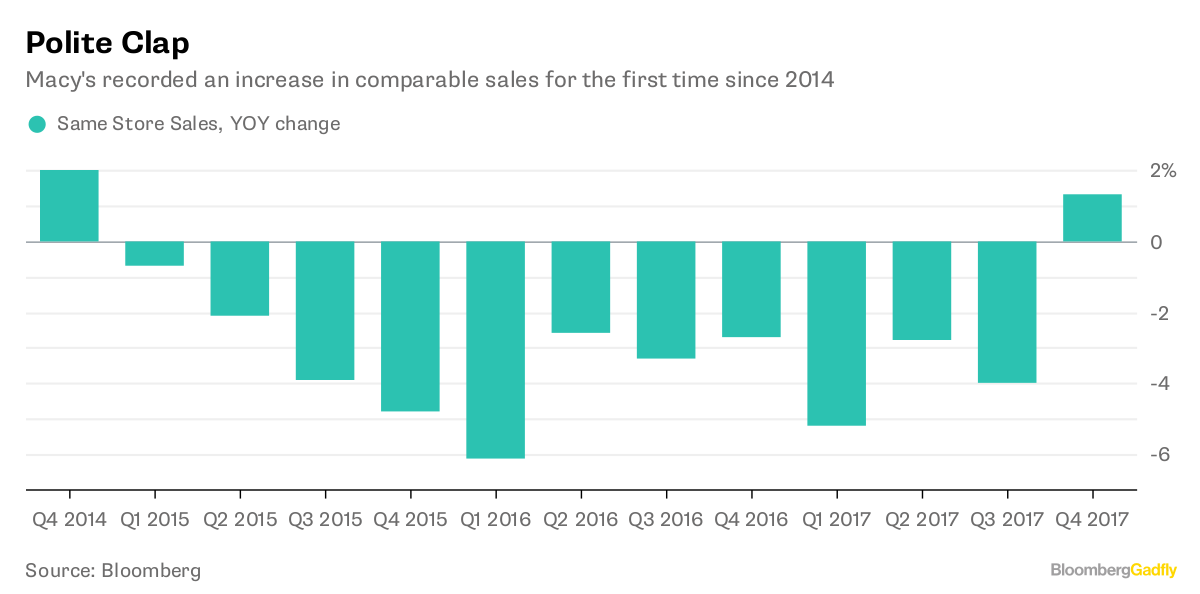 And the retailer suggested it expects to keep up the momentum, with an outlook for comparable sales to be flat to up 1 percent in 2018.  
It may seem a bit puzzling that investors sent Macy's stock up in early trading. The company reported back in January that comparable sales were up 1 percent during the November and December holiday rush from a year earlier, foretelling the full quarter's increase.
But it's noteworthy the quarter's gains were even higher than for the holiday period alone, hinting Macy's had a rather strong January and kept shoppers coming to its stores even after the Christmas frenzy ended.
It may have helped that much of the U.S. got a wave of wintry weather in January. That likely spurred demand for boots, scarves and other such gear after a slow fall — third-quarter sales of cold-weather merchandise were about $50 million lower than expected due to unseasonably warm weather, Macy's executives said in November. But even if the strong January partly just captured sales that might otherwise have come earlier, it's encouraging that shoppers chose to stock up at Macy's and not one of its competitors.
Tuesday's earnings announcement contained additional catnip for investors. For one, Macy's reported operating income rose to $1.2 billion, or 14 percent of sales in the quarter. That's a significant increase over the $815 million in operating income, or 9.6 percent of sales, in the same period a year earlier.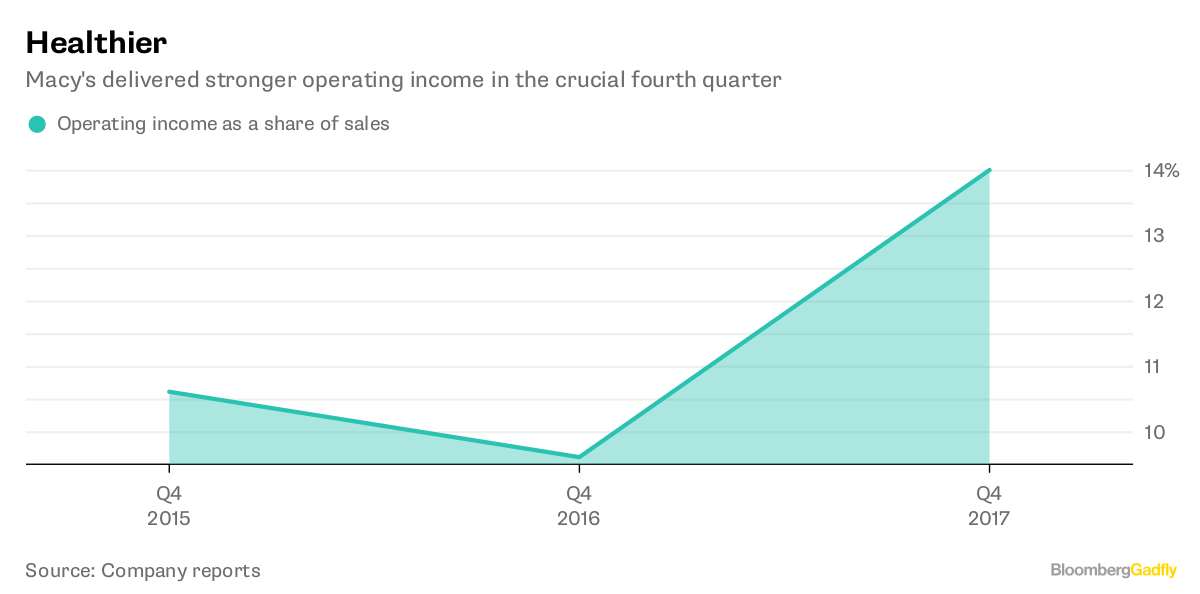 This quarter's operating income included $234 million in book gains for the sale of some of San Francisco property — a powerful reminder that Macy's is doing the right thing by spinning off real estate to generate cash. 
Of course, one quarter of improved results is not enough to declare Macy's has turned things around. Department stores, in general, still face serious headwinds — and not just from Amazon.com Inc.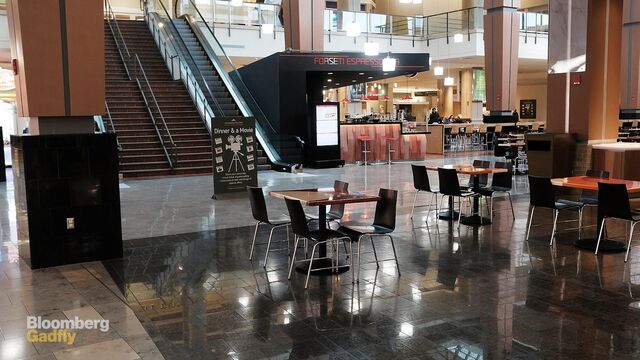 But it does indicate Macy's has made some progress on which to build.
Macy's has been experimenting with new in-store experiences, including an off-price section called Backstage. It has restructured its merchandising organization and tried to strengthen its analytics. In a press release, Macy's CEO Jeff Gennette said his team is encouraged by shoppers' response to the chain's new loyalty program.
And there is plenty more Macy's could do to further stoke sales growth. As I wrote earlier this week, it could put more emphasis on its promising Bluemercury beauty chain. And it needs to sharpen its e-commerce strategy — something I expect to see in the coming months as Hal Lawton, the company's new president and a veteran of eBay Inc., gets situated.
Macy's still has hard work ahead of it. But at least it's seeing some results from the hard work it has already done. 
This column does not necessarily reflect the opinion of Bloomberg LP and its owners.
To contact the editor responsible for this story:
Mark Gongloff at mgongloff1@bloomberg.net