On paper, McDonald's Corp. had an outstanding first quarter.
The restaurant behemoth reported Monday that its global comparable sales were up 5.5 percent over a year earlier, in part thanks to an increase in guest counts.  Excluding certain items, earnings per share rose 22 percent from a year ago.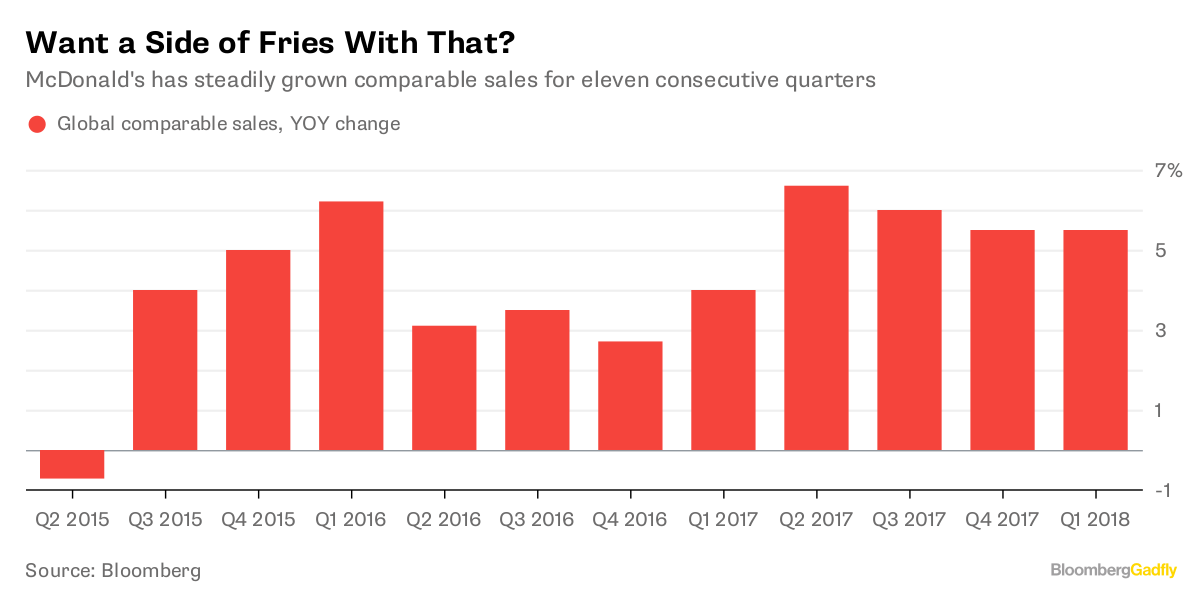 But listening to executives on the conference call Monday morning, I felt some doubt creep in about how much longer we can expect to see such growth.
Comparable sales in the U.S. – still McDonald's largest market – rose a healthy 2.9 percent from a year earlier. But that was driven by price increases and product mix shifts; traffic at U.S. stores fell in the quarter.
Slippage in guest counts is never a good thing, of course. But I think it's particularly concerning for McDonald's that it saw such a drop in a quarter when it debuted its much-touted $1 $2 $3 Dollar Menu.
McDonald's has had some success lately with low-priced offerings such as McPick combos and $1 fountain drinks. But executives have said the chain is still not doing enough to offer customers value.
The $1 $2 $3 Dollar Menu was supposed to solve that problem. But this quarter's results hint it's not exactly a runaway success. Executives said the promotion is meeting expectations and that it takes time for customer awareness to grow. Fair enough.
But as I've written previously, this menu is one of McDonald's best opportunities to keep momentum going in 2018. I'd be more confident about the year ahead for the chain if we'd gotten clearer evidence out of the gate that the $1 $2 $3 Dollar Menu is a hit.
It's also noteworthy that McDonald's said its U.S. breakfast business was hurt in the latest quarter by intensifying competition. Sara Senatore, a restaurant industry analyst at Bernstein, has found breakfast is a particularly important meal occasion for this chain.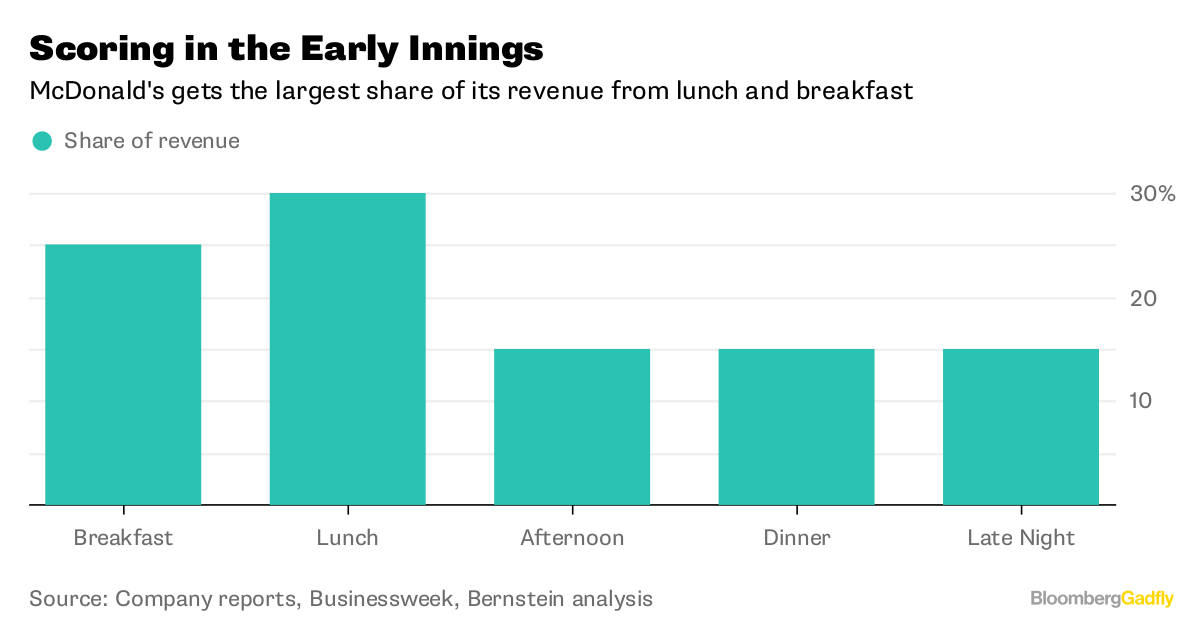 McDonald's simply can't afford to cede ground with early-bird diners. 
Don't get me wrong: It's not time to panic about McDonald's prospects. Many established restaurant chains could only fantasize about growth as robust as what McDonald's delivered this quarter, as the industry struggles to deal with consumers' changing menu preferences and dining habits.
And McDonald's has now recorded eleven consecutive quarters of solid global comparable sales growth. It's not really in turnaround mode anymore — it's just a stable, steady business.  
The further it gets from its dark days, the harder it will be for McDonald's to post eye-popping sales gains. Remember, we're now more than three years into Steve Easterbrook's transformational tenure as CEO. All-day breakfast debuted more than two years ago; so did the McPick 2 value program. 
So, sure, go ahead and cheer McDonald's latest progress report. But don't disregard the anecdotal hints we got today about its current challenges. They could end up being first-warning signs of cracks in the Golden Arches.
To contact the editor responsible for this story:






Mark Gongloff at mgongloff1@bloomberg.net