Samsung Electronics Co. is the latest Apple Inc. supplier to offer a sign of weaker iPhone X sales, saying that it's seeing slow demand for the screens used in the flagship product.
The South Korean electronics manufacturer said in an earnings
report today that profits for its display business "were affected by slow demand for flexible OLED panels." The division's sales rose 3.4 percent in the latest quarter, compared with 20 percent for Samsung as a whole.
Flexible OLED panels are the screens used inside the iPhone X, and those are supplied exclusively by Samsung. Other component makers for Apple, which reports quarterly earnings results next week, have also issued
gloomy outlooks pointing to lackluster demand for the top-end phone. While sales have been slow for Samsung's OLED screens, the company does anticipate — like some other Apple suppliers — a component rebound in the second half, when Apple typically releases new models.
"Apple's iPhone X shipments have actually been pretty bad, so everyone is looking to the next model cycle," said Sanjeev Rana, a Korea technology analyst at CLSA.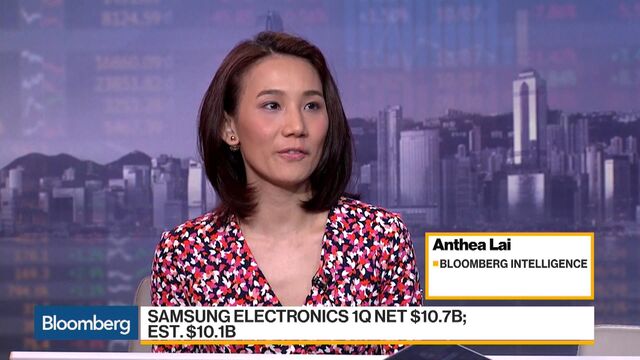 While Samsung sells OLED screens to Apple, the company also uses them for its own smartphones. The division that includes Samsung's mobile business posted an 82 percent jump in operating profit and a 21 percent climb in sales in the latest quarter, which saw the debut of the newest
Galaxy S9 phone.
Apple is preparing to launch two new smartphones with OLED screens later this year: an upgrade to the iPhone X along with a larger version with a giant display. OLED screens are significantly more expensive than LCD displays, adding to the cost of smartphones that use the newer technology and possible discouraging other phone makers from using them, which may also be a reason behind slower overall demand.
Samsung said: "For the second half, OLED panels in the smartphone industry are expected to see a rebound in demand, especially as demand for flexible panels remains strong in the high-end segment."
While Samsung supplies the iPhone X screens, LG Display makes some of the less costly LCD screens used in other Apple devices like the iPhone 8. On Wednesday,

LG Display Co. reported a
32 percent decline in sales, which include television screens and smartphone displays.